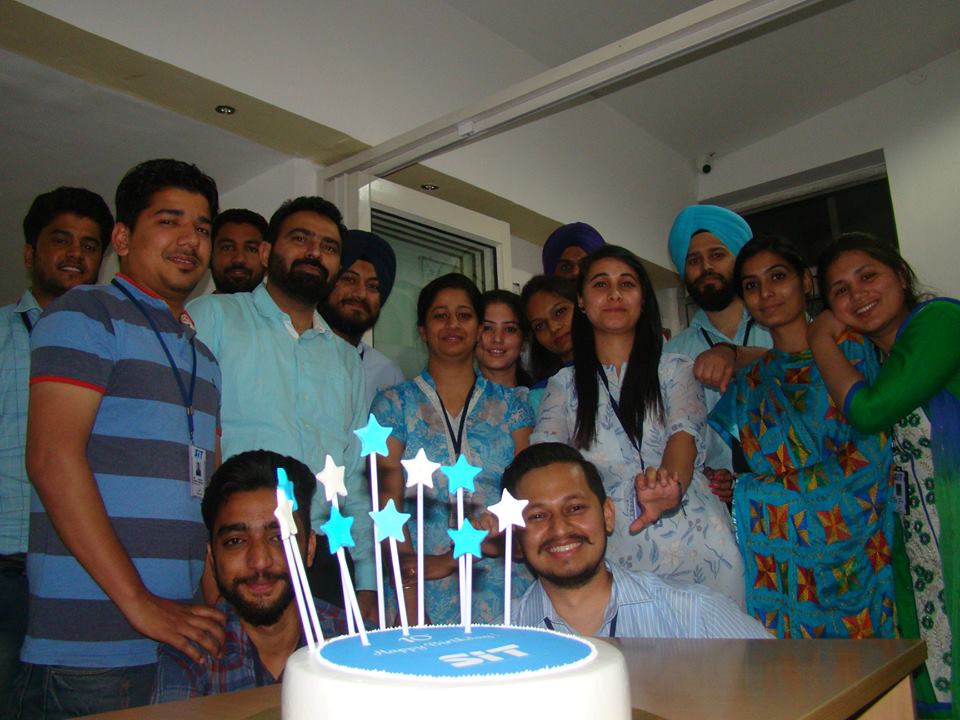 Millions of Congratulations to SIT on completing its 10 years of success. It's certainly a time for a celebration. We all celebrated this occasion by giving a speech on our beautiful journey in SIT. All scorpions celebrated this occasion with full of excitement & Joy. Everyone congratulated to Mr. Hardeep Singh (CEO) of SIT for the successfully completing 9 years.

Mr. Hardeep Singh gives a special speech on this day by giving thanks to our old & new employees. He said SIT is not Complete without its Family. He is a big inspiration to all the employees. He motivated all the employees for future, he is a positive person, who always Believe in Equality...

All the SIT family feel proud to be a part of such organization. Also, Mr. Harjot Singh motivated all employees & guided them how to work with a passion & positivity.

Birthday Bash in Blue Ice Disc

A wonderful evening…… A welcome ceremony was done by scorpions team for CEO of SIT Mr. Hardeep Singh. Everybody was looking fabulous & amazing. Everything was there from embellishments, numerous variety of foods, drinks, DJ Night to delightful dinner. Scorpions show their moves on the dance floor with music beat & We Dedicated some songs to all the Scorpions, Organized some Solo dance Performance Given by Bidding Team ... On this Charming Evening, we organized activity games with balloons Mr. Arshpreet Singh & Ms. Sunita Devi Won activity game.

Gift Ceremony

Mr. Hardeep Singh Given the Beautiful gifts to all the Scorpion family & to the Winning Couple in Activiti games … We organized Award Function to some Scorpions According to their talents We give the best mimic award to Ms. Manisha Hira as per her mimicry talent .. everyone enjoyed a lot & dancing a lot on this night...with full of joy & Fun ...

This was the awesome party which we never had before. This Birthday Celebration was a great boost for every employee's self -esteem. Lots of photographs were clicked as a remembrance of our time that we spent together with great panache.

Once again a huge congrats & best wishes to SIT as well as thanks to all its members for their entire support to take SIT on new heights.