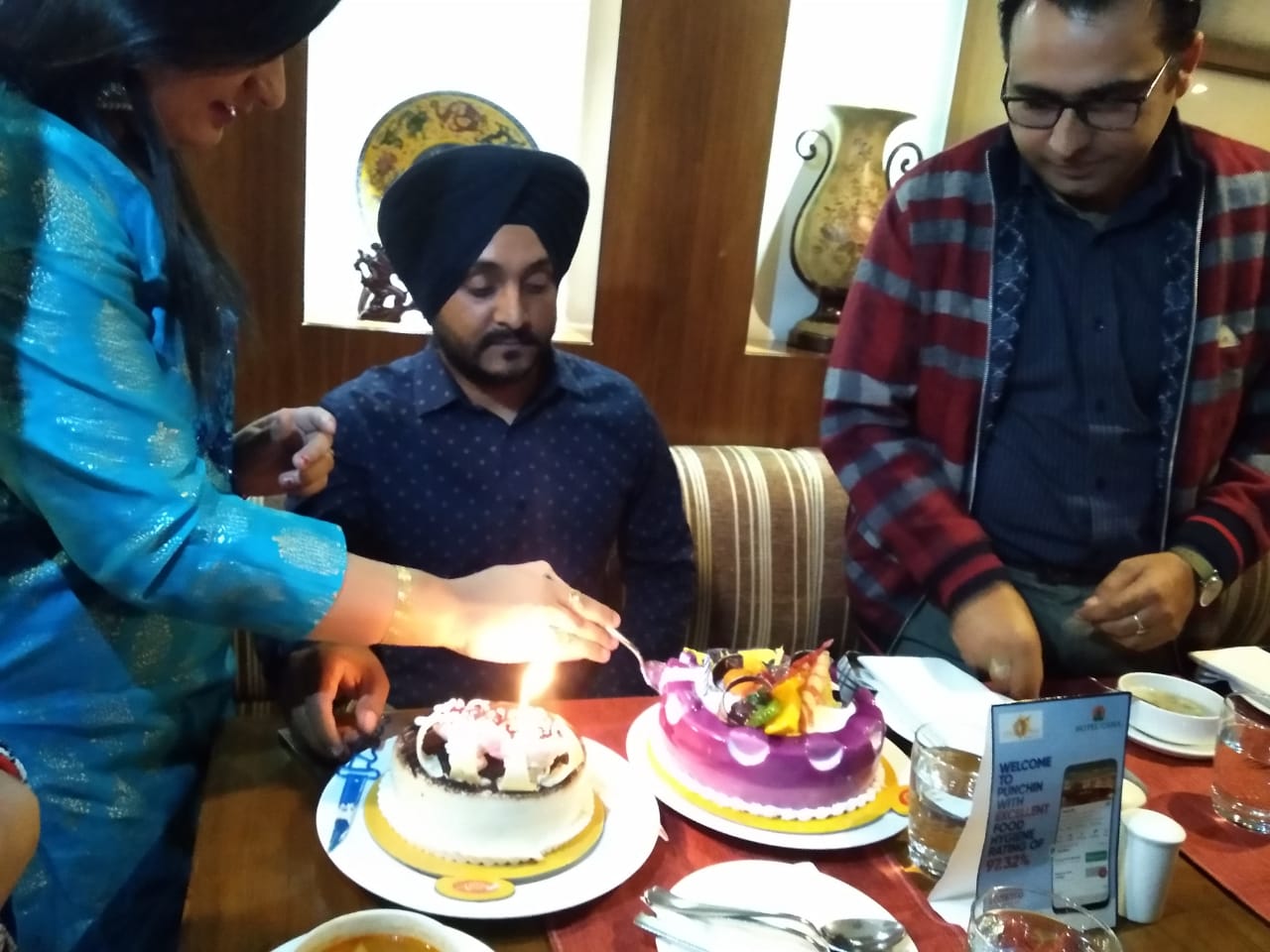 A beautiful day was started by giving him a surprise with decorating the office with balloons and ribbons! When he arrived, we were prepared for many surprises! All of the SIT family employees had decorated with something innovative creativity. All the desks and cabins were full of decorations!
Obviously, on this special day, our HR hosted a stupendous surprise Dinner party. To celebrate this happy occasion, a dinner party had been organized at the CAMA Hotel.
Mr. Hardeep Singh was honored with the bouquet and gift from the SIT team members.
After that the Cake-cutting Ceremony was carried out by Mr. Hardeep & the SIT family. The sweetness of kiwi jam cake was nice to the point that everybody doesn't get tired to praise it. Additionally, Cold Drinks & Chinese cuisine was chosen to include distinctive flavor in the taste. Bash proceeds with the discussions, jokes & talks. Bunches of smiles and great sound of applause's made the evening more gleaming.
The party then proceeded to the Dinner. The glorious evening was finished with esteemed & memorable moments, along this numerous photographs were clicked so that those moments stay close to everyone's heart forever
We wish again a cheerful Birthday to Sir and trust this day bring you all that your desires. Scorpions generous glad to have such a great leader !!