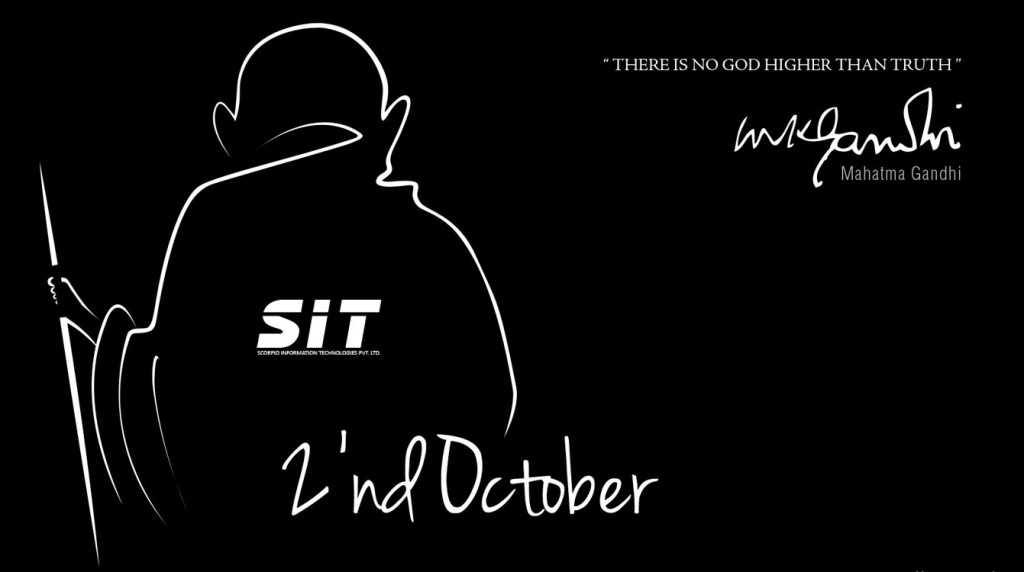 The festival of Gandhi Jayanti is observed in India, on October 2nd on the birth anniversary of Mahatma Gandhi, with reverence all over the country.. Mohandas Karamchand Gandhi, also well known as 'Bapu' and the 'Father of the nation', the postle of peace was born on 2 October 1869 at Porbandar in Gujarat.
Inspiring words " Be the Change you want to see I n the world " - by Mahatma Gandhi
The man who changed our world for the better with his ideals of faith, love and tolerance. He was such a national icon who led the struggle for India's independence from British colonial rule, empowered by tens of millions of common Indians. He was a man who did what he said and led an exemplary and a transparent life.
Throughout his life he opposed any form of terrorism or violence, instead using only the highest moral standards. His philosophy of nonviolence, for which he coined the term Satyagraha .He is a true symbol of peace and truth. Mahatma Gandhi's life and principles have inspired lives of all ages.
Let us follow The Path of truth and wisdom and pay homage to "Father of Nation". Thank you _/\_