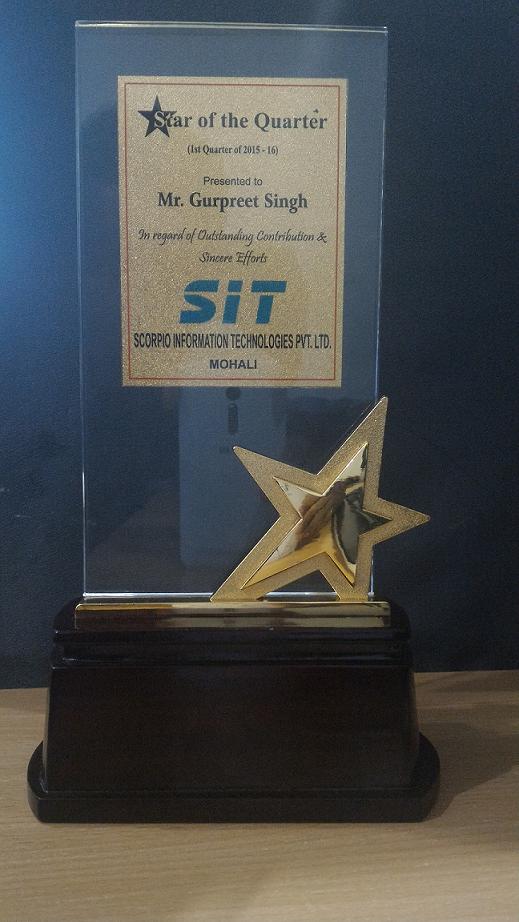 1st Star Quarter of 2015-16 session
Awards can give you a tremendous amount of encouragement to keep getting better,
regardless of how young or old you are.
A moment sought, which every employee waits for , SIT-Star of the Quarter award ceremony held on Monday .This award is founded for the best contribution and sincere efforts for the company, and is awarded quarterly.
Life is struggle which is real and earnest, the people who sincerely and effortlessly strive for the realization of their goals of life, constantly succeed. The star attraction was announced By Honorable Mr. Hardeep Singh, and the Title was awarded to most deserving candidate Mr. Gurpreet Singh with Star Trophy and remuneration. All employees congratulate him for this enormous achievement. It was such a high inspiration to everyone of us with a courage for their best inputs for the next quarter, to achieve this award. Many Congratulations to you once again !!
Best of Luck Scorpions (y)