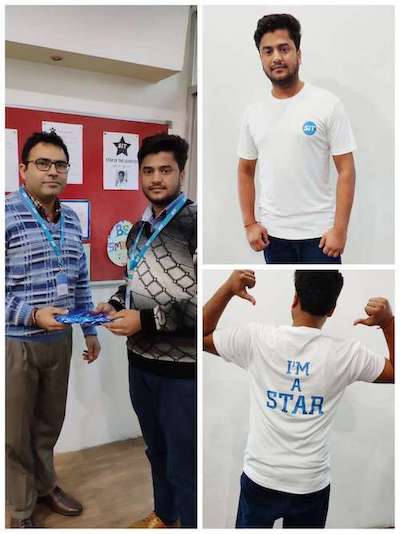 Star of the Quarter is given to the most deserving Employee Mr. Atish Rana. "Star of the Quarter" is usually based on performance, quality, attendance and many other determining factors from the previous three months based on the associate's role. The "best" Employee is then rewarded the following quarter with the title of "Star of the quarter".

Appreciation is a fundamental human need. Employees respond to appreciation expressed through recognition of their smart work as a result of it confirms their work is valued by others. When employees are appreciated for their work, their productivity, and satisfaction rise, and they are motivated to maintain and improve their hard, smart or good work.

All the members of the SIT congratulate him for this enormous achievement. It shows highly of how well you and your work are perceived in the company. It is a positive contribution.