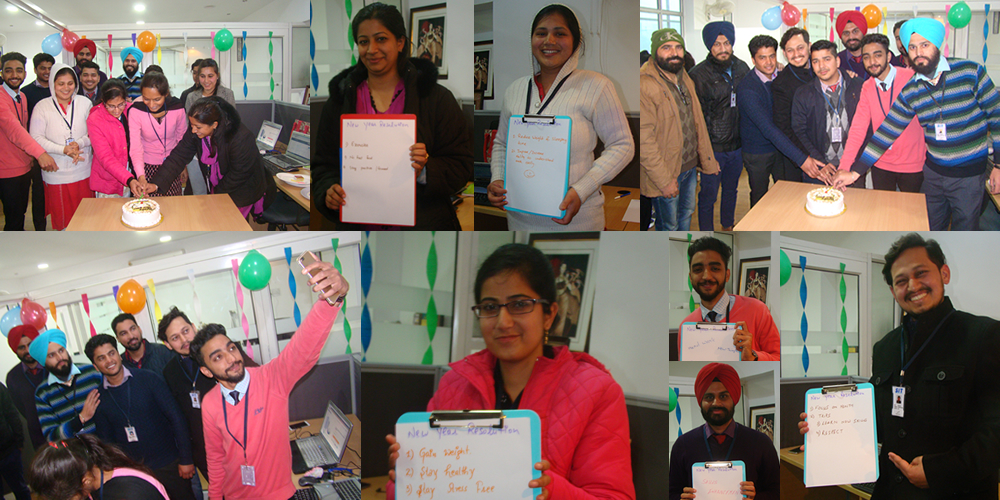 New Year is one of the most performs days worldwide. The day is formed by different customs and traditions. Each culture commemorates this vacation in its own unique way. !st nuary is Celebration of New Year in India is a fun full of food, frolic, and rituals. New Year is celebrated all over the world with great fun and excitement. It is a special day for the people and they well come upcoming year in their own way. For the New Year, have our employees write down a prediction for the upcoming year and create a time capsule. This too is a great team activity which will be good for team building.
On this occasion, the office was decorated and excited to celebrate the New Year and all the team members come to cuts the cake and enjoyed the moments with new year celebration. After that, all the team members get together and discussed the new year resolution with each other. Mr. Hardeep Singh gave the motivational speech to all the employees and encourage them to follow their dreams and passion.
The New year is good occasions to mingle with everyone and cherish the good moments. Make it memorable with good food, music, and light up the atmosphere.